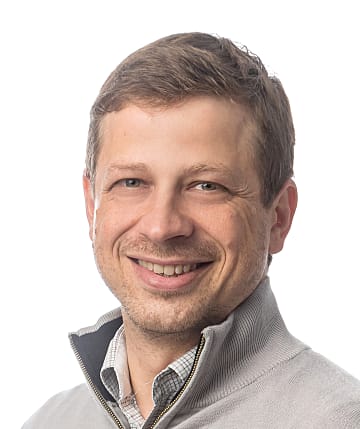 Crafting better, software together ⚡
Building software with highest quality and sustainability standards is hard. I can help software team:
level up to deliver better software, faster
take back control of legacy software
build software product with top notch practices
Who am I 💭
---
Theoretical physicist (PhD) turned software engineer, I am a constant learner with great ability to adapt, a strong problem solver and a creative mind.
I build software and manage teams since 2008. I seek to build useful software, help organisations thrive, help developers grow and improve engineering practices.
⌨ Full-stack engineer
My main focus is on backends and architecture
I cultivate a large spectrum of skills, from product to operations, and front-end development
🛠 Software craft
I adhere to craft mindset - quality and sustainability are paramount to my practice
I practice and learn Test Driven Development, Domain Driven Design, lean and agile development, continuous integration and deployment
🐍 Python
After years with Python as my primary language, I got a strong expertise with the ecosystem
From web development, to scientific and data applications
Missions 🎟
---
Here are the main service offers I propose
Software development
Improve existing product - help team improving the software
Take back control of your legacy software - recover quality and velocity
Design and start a new product
Tech coach
Support a team in improving its engineering practices
Workshops and practical hands-on - testing, Test Driven Development, Domain Driven Design, clean architecture, lean & flow agile
Work with team to reach the first milestones: the first test, starting continuous integration, build an agile flow tailored to the team
My unfair advantages 🎯
---
Transparency & radical candor - you'll know what I think is best for your product, what I'm doing and what I've done at every step of our collaboration
Excellence seeking - I'm learning everyday to achieve excellence in product engineering
Problem solver - I'll chase every problem in your product organisation to tackle it
I tend to use kindness, humor and too much GIFs as communication tools.